"I live Rasta an have no regret! Rasta a forever! Rasta is I guide. Rasta is I life. Rasta a all tings dat are right!

RASTAFARI!!

EVERLIVITY!!

Give thanks, you hear? Give thanks, give praise."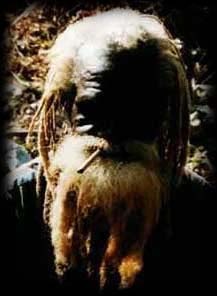 Biography | Reasonings 1
Reasonings 2 | Photo Album



"I will live by de Creator. For silver an gold I have none, but by de Name of JAH, I will rise with LOVE! I get de teachment from de Creator in me own heart... and jus LIVE it. Rasta reach home to ZION!"